This section is a global section that will be seen on all pages
Top Content Title
This is an additional section to be able to add content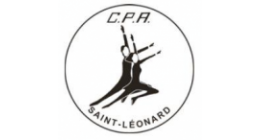 The C. P. A. Saint Léonard is a non-profit organization run by volunteers. The club received its Patent Letters on September 24, 1981. The applicants were:
Gilles Kourie

Roger Lanthier

Andrea Morris

Anita Desjardins

Jacques Desjardins

Arventino Boério

Louise Brisebois

Florence Huneault

Pierre Gaudreault
The applicants became the club's board members. The objective was to promote figure skating in all its disciplines and to encourage everyone's participation.
The club's office was originally located at 5300 Boul. Robert in the Saint-Léonard arena (renamed Martin Brodeur in 2000). The club later moved to the Roberto Luongo Arena.
Over the years, the Club formed several world class athletes. The C. P. A. Saint Leonard is home of "Les Suprêmes" synchronized skating teams for over 30 year now. Les Suprêmes Junior and Senior teams have been constantly among the top teams in Canada and internationally.
Bottom Content Title
This is an additional section to be able to add content